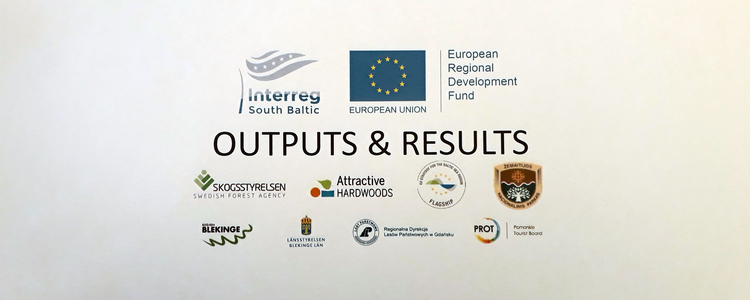 Outputs & Results
Surveys, reports, strategies, actions, products and much more.
Attractive Hardwoods addresses measures to increase the hardwood business opportunities through sustainable tourism. The project has cross-sectorial and cross-border orientation. Project partners, organizations from forestry, nature conservation, tourism and land owner from Lithuania, Poland and Sweden work together to respond to different challenges.
Outputs and results from this project are in different forms and include establishment of pilot areas, actions in field, strategies, reports, surveys, movies, networking.
This page is a start point to help you to find outputs and results of your interest. Some of them are saved here, other are listed in the menu on the right and few are just linked below.
The project will run until June 2019 and new outputs will be added during the whole period.
Welcome to discover what we have achieved so far!