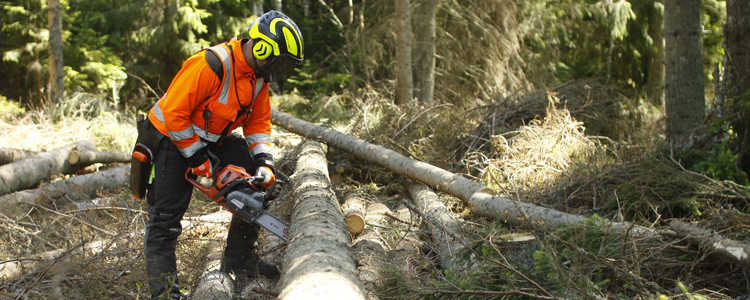 Prices on roundwood
The statistics is conducted and published by Swedish Forest Agency, responsible authority for official statistics on production in forestry.
The statistics covers average prices for delivery logs.
The statistics is based on quantities and market values of Roundwood, as calculated with the so-called VIOL system by Biometria (SDC). The selection criteria for these statistics are:
Only the original purchase is conducted, i.e. the transaction between forest owners and initial purchaser.
Only prices of delivery timber are included, which represent less than 10 percent of total volume.
All quality classes are included, with the exception of refused logs.
The stated quantities are based on measurement at industry. Among the methods used are measurement of individual logs, measurement of stacked logs and random sampling. The figures on prices refer to the basic price including additions and deductions.