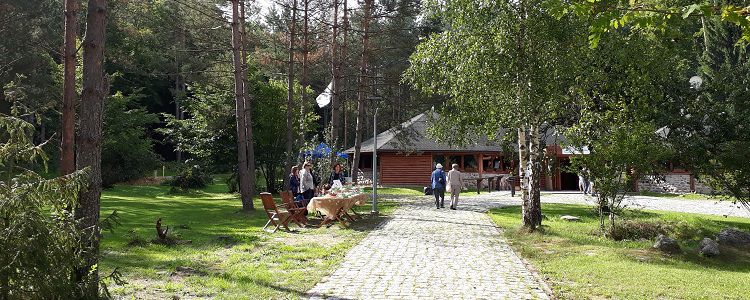 Forest days, Minifestivals, Exhibitions
During the project period we will organize public events to promote hardwoods assets for ecotourism.
During these events, visitors will have the possibility to meet managers of hardwoods sites and operators of hardwoods ecotourism activities.
Public exhibitions about hardwood NATURA 2000 areas linking project partner's countries will be arranged. Visitors will have the possibility to discover national and foreign nature.
Here below you see the list of arranged events:
- May 31st and June 1st and 2nd 2019, Hiking event along Blekingeleden, Sweden
- May 2019 (date to be decided), Book release "Nature guide of Brunnsskogen", Sweden
- May 2019 (date to be decided), Book release "Trails of Blekinge", Sweden
- May 12th 2019, Hike in the reserve of Ronneby Brunnspark between 3 pm and 5 pm. Ronneby, Sweden. Activity included in the campaign Europe in My Region
- April 6th and 7th 2019, Forest day in Gdansk, Poland
- April 2019 (date to be decided), Inauguration of the nature path, Brunnsskogen in Ronneby, Sweden
- October 6th and 7th 2018, Birdwatching picnic in Krynica Morska, Poland
- October 6th 2018, Forest day in Plateliai, Lithuania
- September 29th 2018, Film premiere "Ronneby Brunnsskog - A forest for everyone, all year round!" at Naturum in Ronneby Brunnspark from 10 am until 3 pm, Sweden
- September 2nd 2018, Forest day in Brunnsskogen, Sweden
- September 2nd 2018, Mushroom day in Poland
- May 13th 2018, Forestwalk in Brunnsskogen, Sweden