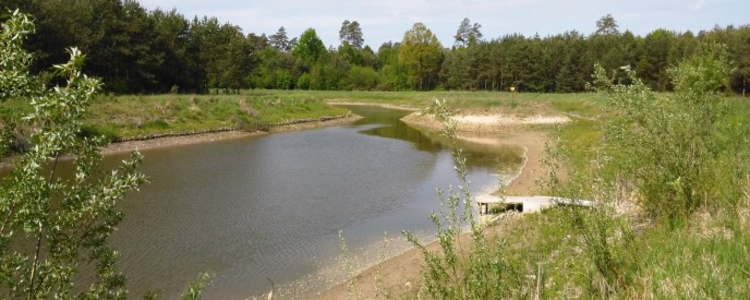 Measures for water retention in Poland
In Poland the increased temperature during many years has resulted in among others decreasing water resources. Different projects have been carried out the last few years to come to terms with the problem.
A trend of temperature increase has been observed in Poland during the last 30 years. The result of this phenomenon is the increase in evapotranspiration and decreasing water resources resulting in water shortages and droughts. The main symptoms of these events is the lowering of the groundwater level, the disappearance of natural water bodies as well as drying up wetlands with degradation of organic soils.
A few projects aimed at reducing these phenomena were carried out in Poland in the last periods. They included
new water reservoirs
restoration of old ponds
drainage systems
adaptation to retain water outflow
restoration of drying wetlands.
Studies of water reservoirs near agricultural areas
Within the WAMBAF - project research has been made on water reservoirs located in the forest, which retains water from drainage system in agricultural areas adjacent to the forest. This solution reduces the load of nutrients flowing into the Baltic Sea.
The research needs to be supplemented with clarifications on whether the nutrients, mainly nitrogen found in drainage water from agricultural areas, will harm the forest ecosystem or not.
Radomir Balazy, Forest Research Institute, Poland