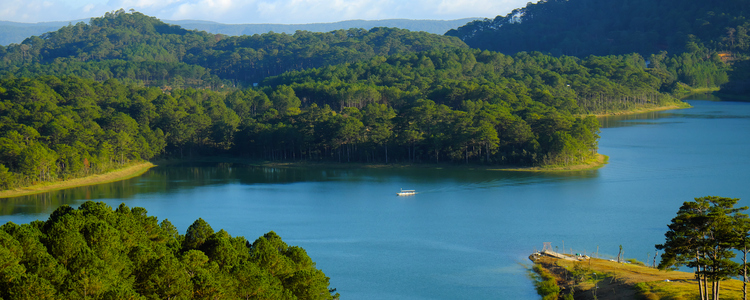 Who can participate?
We are looking for a broad mix of participants: men, woman, government officers, civil society members, private sector stakeholders, academic researchers, teachers etc, from a variety of sectors/interest groups, e.g. forest and water, climate and environment.
Above all, participants should be dedicated to forest and landscape restoration, and sustainable rural development.
We believe you will have a minimum of three to five years' professional experience related to landscape restoration or other aspects on rural development, but still have at least a decade or two to give in professional activity. Ideally you will have an academic qualification, however we will consider people with relevant and extensive practical experience.
Who are eligible to apply for the programme?
From 2021 the programme is open for nationals of Vietnam, Lao PDR, Thailand, Nepal, Ethiopia and Burkina Faso for courses delivered in English. Starting in late 2022 we plan to deliver the course in French, mainly for nationals of Francophone African countries. We will release a list of specific countries once we have confirmed the course will go ahead.
In general, the programme only accepts nationals employed (or engaged) with an organisation based in their country, or nationals working in relevant programmes with a multilateral organisation active in their country (non-UN).
Individual training with organisational benefit
The application is made by the individual, but approval is required from the applicant's organisation. The organisation must agree that the applicant will be paid for their participation in the training (estimated to be 20% of a fulltime position for one year of training) which must be signed by the nominating organisation in the application form.
The application should also contain an idea for a Change Project, which should be approved by the individual's organisation. It could be an individual task, such as analysing challenges for a relevant LoCoFoRest development and providing suggestions on how to improve routines. Or it could be a collaborative task, for people from more than one organisation, addressing potential joint activities.
Language requirements
The following criteria must be met by all participants in the training:
Good English language skills for courses delivered in English (given 2021–2025).
Good French language skills for courses delivered in French (given 2022–2024).
Selection of participants
Merits for applicants are role in a relevant organisation as well as a relevant idea for a change project. We are looking for well-motivated applicants with experience, who have many years of professional activity in front of them. Proposing a joint change project in cooperation with another applicant from another organisation can also be of merit.
Aside from considering individual merits, we will select the 25 participants to each course to ensure there is a mix of men and woman, as well as different kinds of stakeholders in the forest landscape and different actors along the value chain preferably for each of the countries
What to do after being accepted to the training
Once a participant has accepted a place on the training they must do two things. Firstly, they must apply for a visa to Sweden and, secondly, they need to complete a web-based preparatory course. The time between being accepted onto the course and travel will be about three months.
Before travelling to Sweden participants must:
successfully complete the web-based preparatory course.
have received their visa.
While attending the training in Sweden, the cost of accommodation, meals and insurance is covered. The organisers also cover the cost of travel from the participant's national capital to the city where the course is held (economy class) and insurance for the duration of the course.
Participants' family members are not allowed to accompany participants to the training course.
After the training
Participants will receive a certificate when they have successfully completed the web-based preparatory course, training in Sweden and a Change Project.
Approved participants will be invited to an alumni network supported by the training programme. We hope to include successful alumni as supervisors and mentors in later course rounds.