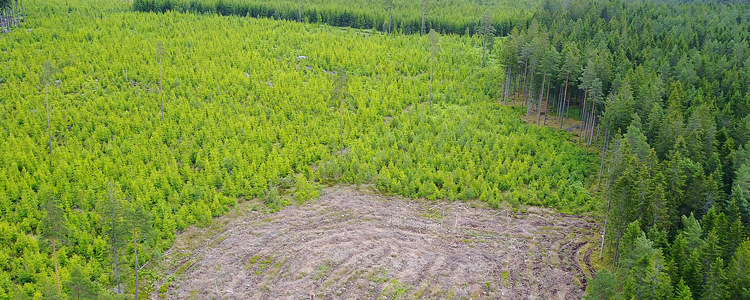 Quality of the regrowth
Swedish Forest Agency has since the early 1960s gathered information about quality of the regrowth, and followed up environmental considerations in regeneration felling since the early 1990s.
The inventory is based on random samples carried out from all the reports of notified areas of final felling and application for permits for final felling of montane forest.
The selected sites are visited after felling every five years in southern Sweden and seven years in the north. Quality on the regrowth is then evaluated in relation to the requirements of the Forestry Act
The statistics are reported by ownership class, region and for the whole country.