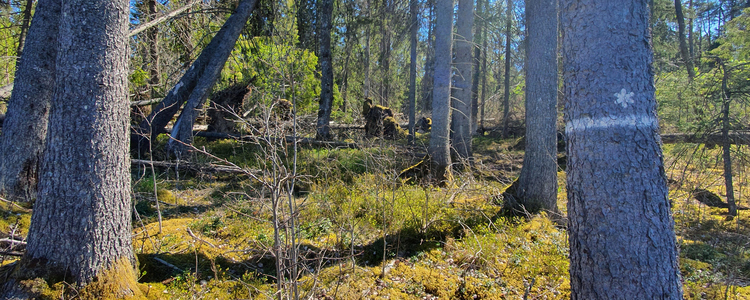 Habitat protection and nature conservation agreements
The Swedish Forest Agency is responsible for habitat protection areas and nature conservation agreement, when the habitats are situated on forest land. We conduct and publish statistics about the areas registrated in our Case Management System.
The areas that can be classed as habitat protection areas are, according to the legislation, "small land or water areas that are important environments for threatened plants or animals, or especially important to protect for other reasons". The aim with creating habitat protection areas is, according to the legislation, to protect the biological values.
Nature conservation agreements are contracts between the Swedish Forest Agency and forest owners that are interested in nature conservation. The aim is to preserve, develop or to create areas with high values.
In the end of the "Statistiskt meddelande" you find more information in English.