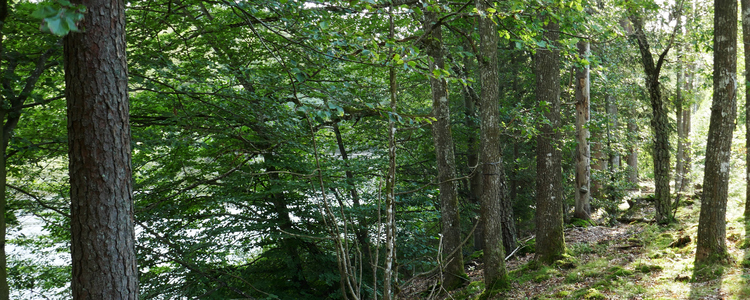 Unchanged area of voluntary set-asides and larger area under certification
The area of voluntary set-asides is unchanged 2020 compared with 2019, despite larger areas of forest land being certified. This is shown by the Swedish Forest Agency's annual statistics on voluntary set-asides and certified areas.
The area of voluntary set-asides in 2020 is 1.3 million hectares, which is unchanged compared with 2019. Slight changes have occurred at a regional level, with the areas set aside increasing somewhat in Svealand and decreasing in Northern Norrland. In Götaland and Southern Norrland the area is unchanged. No significant change is seen in different categories of landowners.
Area under certification
The area of productive forest land under PEFC and FSC amounted to 15.5 million hectares in 2020, an increase of 2 per cent compared with 2019. 66 per cent of all productive forest land in Sweden is now certified. This increase has occurred among private landowners. Certified forest owners account for 84 percent of the area voluntary set-asides, which is equivalent to 7 percent of their productive forest land.
Explanation
Voluntary set-aside – An area of productive forest land for which the landowner has voluntarily decided not to carry out measures that could damage environmental values, cultural environments or social values. The area must be documented in a management plan or other document.
Other landowners - The state, state-owned limited companies, other public owners, privately owned limited companies.
Individual landowners – Single owner, estates and small companies (sole trader).
The survey is part of Official Statistics of Sweden.