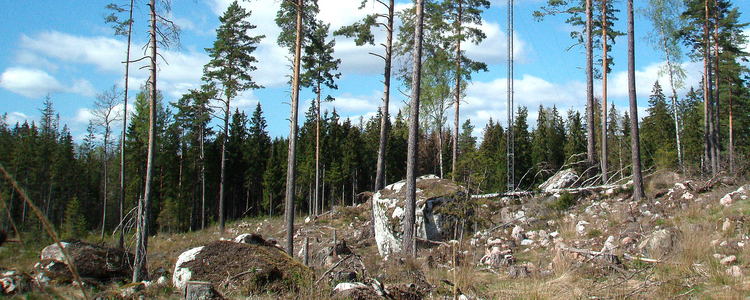 Large increase in applications for permits for final felling in montane forests
Forest owners applied for a permit for final felling of 14,564 hectares of montane forest in 2020. This is an increase of 394 percent compared with 2019.
The increased area in montane forests is judged to be an effect of the Land and Environmental Court's ruling in May 2020. The ruling shows that forest owners who have been denied a permit for felling are entitled to compensation from the state, corresponding to 125 percent of the forest's market value.
Notification of final felling in normal forest
In 2020, the Swedish Forest Agency received notifications for final felling in normal forests on 252,670 hectares of productive forest land. This is a decrease of 3 percent compared to 2019 and a decrease in 12 of 21 counties.
In the counties of Uppsala and Södermanland, on the other hand, record-breaking areas were notified for the second year in a row. Also in the counties of Östergötland and Värmland, 2020 is a year of peak listing, as for the whole of Svealand
Permits for felling in valuable broad-leaved forest
In 2020, the area of the application for permits for final felling of valuable-broad- leaved-forest decreased by 36 percent to 937 hectares.
Felling for purposes other than wood production
In 2020, forest owners notified and applied for the felling of 6,050 hectares of productive forest land for purposes other than timber production. Of this, the majority, 5,841 hectares in so-called normal forest (according to Section 14 of the Forestry Act), 130 hectares in montane forests and 79 hectares in valuable-broad-leaved-forest. Compared with last year, the notified area of ordinary forest decreased by 6 percent, in montane forests by 55 percent and in valuable-broad-leaved-forest by 44 percent.
The survey is part of the Official Statistics of Sweden.
All results are published in our statistical database.