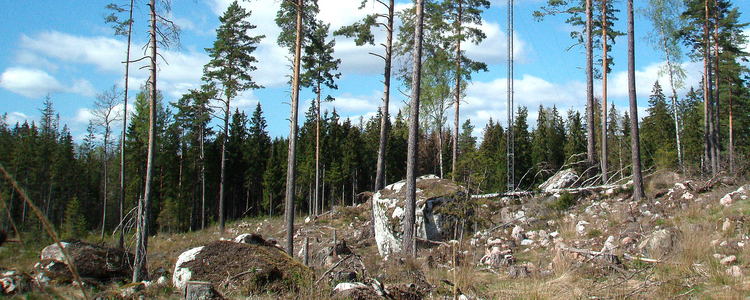 Slightly decreased area of forest notified for final felling in January
In January 2021 the area of notifications and applications for permit of final felling decreased by 4 percent compared with January 2020, according to new statistics from the Swedish Forest Agency. The area of applications in montane forests was almost seven times larger compared to January last year.
Particularly large decrease in Northern Norrland
Notified area in January 2021 decreased by 27 percent in Northern Norrland and by 11 percent in Svealand, compared with January 2020. In Götaland, the notified area increased by 12 percent while it was unchanged in Southern Norrland.
At county level, the notified area decreased in 11 of 21 counties
During January, the decrease was greatest in Gävleborg County and Norrbotten County, -45 and -38 percent, respectively, compared with January 2020. Also in Örebro County and Västernorrland County, the decreases were large, both by -30 percent.
Notifications and applications for final felling are still high in Halland County and Jämtland County, with increases of 110 and 60 per cent, respectively, in January 2021 compared with January 2020. Also in Skåne County, interest in final felling is large compared with January 2020, with an increase of 67 percent.
On February 23, we will publish final figures on notifications and applications for the full year 2020.
Statistics refer to total notifications and applications for permission in productive forest land for final felling in mountain forest and valuable broad-leaved forest.
The survey is part of Official Statistics of Sweden.
All results are published in our statistical database.